Khrome:
First and Foremost
a Team!!
As a SME, we understand the reality of our employees.
Here, it's not just a job, but a person, and we want our employees to achieve their
full potential! To team up with Khrome is to join a company that works in an
international context but with a family spirit.
No matter your experience or your education, there is a position for you!
Commitment
Team
Leadership
Flexibility
Sustainability
Working at KHROME is to participate concretely in the advancement of tomorrow's mobility. The company is growing exponentially, and it's not going to stop!
Working at Khrome Means :
Because it's not just about work…
we care about the mental and physical health of our employees.
A good balance between family, your personal life,
and your career is essential!
We offer a stable
schedule to our production
and office teams.
Our office employees have the opportunity to grow
in a constantly changing environment.
In addition to our continuous improvement processes,
we strive to contribute to the advancement of your career!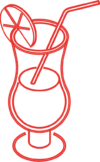 Our production employees
have Friday afternoons off!
"It is here, at Khrome, that I was allowed to learn several departments and thus quickly progress in my personal development. Here, I have the chance to work with everyone and to feel like in a small family, with nice people.
My work environment gives me the opportunity to grow personally and professionally, while keeping a beautiful smile. For me, it's important to have fun and I love being able to spread it, and act like the little ball of positive energy that I am."
Cathy Pépin,
Quality Assurance
"At Khrome, we have the opportunity to develop new knowledge by becoming versatile with the necessary support. We aim for the highest quality of parts created and a sense of pride comes out of it."
Jean-François Barbeau,
Production
"At Khrome, we are inventing and building tomorrow's public transportation world. Every day, we take on concrete technical challenges and are proud to contribute to the improvement of Americans' mobility. We integrate high technology into our products and meticulously design every detail of our systems. It is no accident that we are the leader in North America."
Abderrahmen Kaabi,
Product Engineering Manager
Several activities are organized throughout the year in order
to foster a sense of belonging among our team.